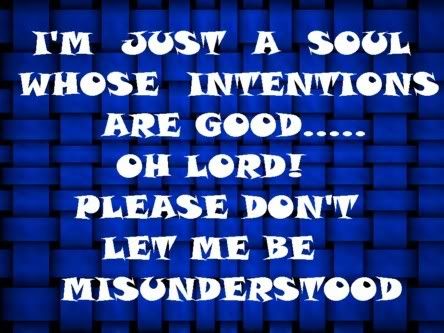 For centuries now Christians have constantly been misunderstood. We have been looked at as cannibals, heathens, insane cults, and plain idiots. Many people don't understand the message of Christ, and his suffering. They consider us foolish for believing in the risen Christ, and life after death.

In today's text Paul reminds that this message would be considered foolishness to those whose lifestyle is exactly opposite. But to us who have had an experience it's our source of power and strength. Let's look:



1st Corinthians 1:18-25

18
For the message about the cross is foolishness to those who are perishing, but to us who are being saved it is the power of God.
19
For it is written,
'I will destroy the wisdom of the wise,
and the discernment of the discerning I will thwart.'
20
Where is the one who is wise? Where is the scribe? Where is the debater of this age? Has not God made foolish the wisdom of the world?
21
For since, in the wisdom of God, the world did not know God through wisdom, God decided, through the foolishness of our proclamation, to save those who believe.
22
For Jews demand signs and Greeks desire wisdom,
23
but we proclaim Christ crucified, a stumbling-block to Jews and foolishness to Gentiles,
24
but to those who are the called, both Jews and Greeks, Christ the power of God and the wisdom of God.
25
For God's foolishness is wiser than human wisdom, and God's weakness is stronger than human strength.
The world has it wrong, God is real! However with so much chaos and so many distractions we must be careful to not get sidetracked. We must be careful to not allow others to deter us from a loving and faithful relationship with God through Jesus Christ. To us the world is crazy with so much violence, hatred, greed, and self-absorption.
Let us pray, Dear God as each day we rise to face a world that misunderstands us, and refuses to know you, empower us to serve as lights in the darkness, as hope for the hopeless and faithful testimonies for the faithless. Let us not become discouraged but encouraged and strengthened by your love for us and your holy word. Keep us God this day and the next. A-Men