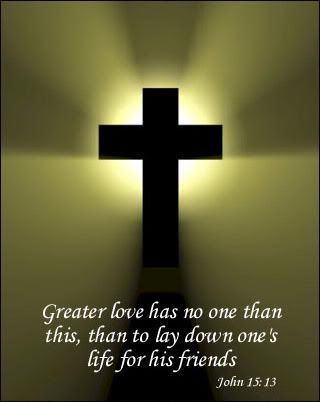 While growing up I remember many times being punished for grades or school or whatever, and my parents would always say "its gonna hurt me more than it hurts you", when I heard those words then they were unbelievable. Today, however I reflect on Jesus when we sin and disappoint God. I can hear God saying "its hurting me more than you". Even in today's scripture of focus we see the Apostle Paul using similar language to the church of Thessalonica:
1Thessalonians 2
1You yourselves know, brothers and sisters,
that our coming to you was not in vain,
2
but though we had already suffered and been shamefully maltreated at Philippi, as you know, we had courage in our God to declare to you the gospel of God in spite of great opposition.
3
For our appeal does not spring from deceit or impure motives or trickery,
4
but just as we have been approved by God to be entrusted with the message of the gospel, even so we speak, not to please mortals, but to please God who tests our hearts.
5
As you know and as God is our witness, we never came with words of flattery or with a pretext for greed;
6
nor did we seek praise from mortals, whether from you or from others,
7
though we might have made demands as apostles of Christ. But we were gentle
among you, like a nurse tenderly caring for her own children.
8
So deeply do we care for you that we are determined to share with you not only the gospel of God but also our own selves, because you have become very dear to us.
9 You remember our labour and toil, brothers and sisters; we worked night and day, so that we might not burden any of you while we proclaimed to you the gospel of God. 10You are witnesses, and God also, how pure, upright, and blameless our conduct was towards you believers. 11As you know, we dealt with each one of you like a father with his children, 12urging and encouraging you and pleading that you should lead a life worthy of God, who calls you into his own kingdom and glory.

In the text Paul tells us of his persecution, but reminds us that despite that we must still be brave and faithful enough to go forward in ministry. Paul speaks of caring for one another even giving of yourself to the point that it hurts sometimes.

Is this an Idea that we can relate to? Have you ever given of yourself or did for someone else to the point that it hurt. Have you even given your last dollar, given your all in a relationship, to a child, or sacrificed on a job. What about helping an enemy or someone that you don't particularly care for. If you've answered yes to any of these I would like to applaud you and congratulate you on serving in ministry. This is what your parents were talking about through those spankings or punishments. That they had to painfully enforce rules and regulations that would benefit you later. This is what Jesus did for us on Calvary, bringing us salvation at Christ expense. In the text Paul reminds us that it is good to give ourselves in service to God and others even though we know that there will be times of persecution when we do. That's loving until it hurts.
Today take time out to reflect on who has loved you until it hurts and please be mindful of how God is calling you to Love others. Remember loving others is our theme for the week.

Until tomorrow, Be Well. Love Pastor J